The 20th edition of the PSCE Conference will take place in Lancaster, UK, on 4-6 June 2019, in collaboration with Lancaster University.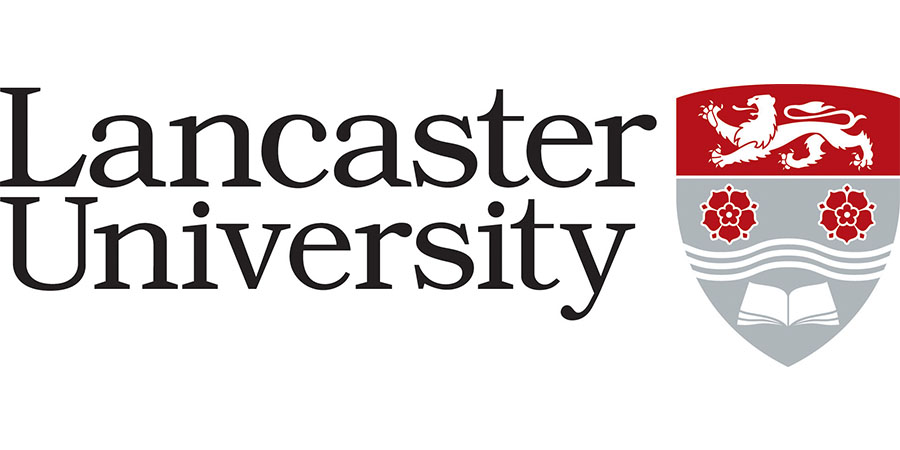 Key Themes

IoT for PPDR
Flash Flooding
Cybersecurity
Agenda
Special Session - Market Place

Public Safety Communications Europe (PSCE) will inaugurate its first Market Place for safety and security topics during the Conference in Lancaster, on June 4-6

Do you have a solution for solving a crisis management problem?
Do you have ideas and are looking for partners to develop your concept?
Do you have needs but cannot find solution in the market?

Come and join us in Lancaster and present your ideas during a collaborative session!

We envisage the process for our Market Place essentially based on:

Calling for PPDR to express their unmet needs, researchers to present ideas and industry showcase their new solutions;
Generating new collaborations
Leading to White Papers, Business Development and Project Ideas;
Identify possible topics for the research open calls.

The market place is open for ANY topic related to Public Safety Communication. e.g. technical topics like IoT for PPDR and Cyber Security or practical topics like how to handle Flash Flooding or how to train practitioners for specific situations.

If you are interested in presenting your new ideas and discuss them with practitioners, researchers and industrial experts, do not hesitate to get in touch. The Market Place will give you the possibility to promote your new innovative solutions or present your problems.

How does it work?

Contact us until 24th of May with your proposals
On 29th of May, list of presentations will be finalized
On 5th of June, come and present your concept in a 5 minutes pitch
Total duration of the session is 45 minutes

If you are interested in showcasing your solutions or presenting your needs, do get in touch with us and learn about our different proposals to help enhancing your business. Do not miss this opportunity!!!

You can contact us directly via This email address is being protected from spambots. You need JavaScript enabled to view it. to register.
Conference Venue - How to get there?

From Manchester Airport

The train journey from Manchester Airport to Lancaster takes about 1h20 and costs around 25£. Book your ticket here.

From London

You may also take a train from London Euston station to Lancaster. The journay takes approximately 2.15h and will vost around 120£. Book your tickets here.

From Lancaster Railway Station

Once arrived in Lancaster, there is another 15 min trip by car (Uber/Taxi) to arrive at Lancaster University.

On Campus

Click here to download Lancaster University Campus Map

The conference will take place at

Lancaster House Hotel (LCC)

on South-West Campus (GREEN).
Hotel reservations

Lancaster University offers basic and comfortable rooms at an affordable price. Please visit https://www.lancaster.ac.uk/conferences/spaces-facilities/facilities/guest-rooms and book your room directly via the website.

Two options are available: John Creed Guest Rooms (15 min from Conference Location) or Cartmel College (5 min from Conference Location) see previous section "Conference Venue - How To Get there" for map location.
Conference Prices

PSCE Institutional Members: 340€*

PSCE Individual Members: 380€*

Non-Members: 420€*

A detailed overview of sponsorship options is available here.

*VAT included if VAT number available
Sponsors

Motorola Solutions

Motorola Solutions is a global communications leader powered by a passion to invent and an unceasing commitment to advance the way the world connects. Motorola communication solutions allow people, businesses and governments to be more connected and more mobile. For more information about the company and their innovations, please visit http: www.motorolasolutions.com

Airbus D&S

Airbus Defence and Space is a word leading company of PMR radio systems, terminals, control room 112 call taking, radio dispatching and applications as well as integration of PMR solutions to public safety and civil customers. Airbus Defence and Space develops, manufactures and distributes to all globally relevant today PMR technologies: TETRA, TETRAPOL and P25 radio infrastructure products as well as radio terminals for TETRA and TETRAPOL.

Airbus Defence and Space has developed TETRAPOL standard, infrastructure and terminal products during the last 20 years. Nationwide TETRAPOL networks are in operation in France, Spain, Switzerland and Check Republic. Airbus Defence and Space provides interfaces from TETRAPOL infrastructure to connect fixed and radio dispatching terminals. Airbus Defence and Space TETRAPOL interfaces can be used to connect a TETRAPOL network to a TETRA network as well as to interface two TETRAPOL networks together with certain set of call functions. Airbus Defence and Space is working for making the European connectivity of the above nationwide networks with those, provided by other manufacturers (Motorola, Selex).

Airbus Defence and Space has also developed over the last 15 years a comprehensive TETRA network for rich set of voice and data for multi-organisation communication, based on the European TETRA standard created by ETSI (European Telecommunication Standard Institute). Airbus Defence and Space TETRA system is the industry leader in large TETRA networks, in functionality and scalability within TETRA systems. Airbus Defence and Space delivers complete TETRA solutions, providing end-to-end solutions from networks, network management, mobile and control room terminals and services. Over the last 10 years Airbus Defence and Space has worked together with TETRA industry and operators to develop the ETSI ISI standard. Airbus Defence and Space has implemented and released the first phase release of this standard, supporting a critical set of TETRA functionalities over the ISI interface. Airbus Defence and Space objective is to deliver full interoperability of TETRA networks to the existing European nationwide networks, delivered by Airbus Defence and Space: Sweden RAKEL, Germany BOSNET, Hungary EDTN, Finland VIRVE, Belgium ASTRID, Estonia EDR.

More information is available at: airbusdefenceandspace.com