HOW TO IMPLEMENT ARTICLE 110 OF THE ELECTRONIC COMMUNICATIONS CODE
What: 1 Day Workshop
When: 3 December 2019
Where: French Ministry of Interior - 40 Avenue des Terroirs de France, 75012 Paris
Entry fee: 300€ (incl VAT, if number available) or 363€ (without VAT number)
This third in the series of three invaluable European workshops run by PSCE and Zefonar Advisory provides further essential guidance to national Public Warning System (PWS) project teams on preparing for implementation. It deals with the two critical areas of:
1. Operational Readiness – writing the Standard Operating Procedures and Training Manual to ensure national consistency in operation by all the PWS user-authorities and authorising officers, and
2. Community Preparedness and Education – the creation of promotional materials and multi-media communication channels to educate the population to prepare them for pre-launch community-based trials followed by full implementation nationally.
These are two hugely important critical success factors. Our workshop focuses on the actions needed to train and exercise the user-authorities to give them the proficiency and confidence to activate the PWS quickly and effectively. Similarly, educating the population, from children to senior citizens, including international visitors, is essential so that everyone knows the significance of an alert and the importance of following the advice in the warning message.
As with the two first workshop respetively held in Brussels on May 16 and Helsinki on October 8, this third workshop is designed to help national project teams achieve full compliance with Article 110 EECC by June 2022.
Michael Hallowes will facilitate much of the workshop. He is the former Emergency Services Commissioner and National Director of Australia's "Emergency Alert Program". He will offer his experience from leading the design to delivery of Australia's equivalent Public Warning System, as a hands-on guide to successful implementation of Article 110, EECC.
This workshop complements the PSCE White Paper "HOW TO IMPLEMENT ARTICLE 110 OF THE ELECTRONIC COMMUNICATIONS CODE - GETTING IT RIGHT THE FIRST TIME".
We advise you to take the RER and Metro from Charles de Gaulle airport to the French Ministry of Interior. The journey will take you approximately 50 min.
The Hotel IBIS Paris Bercy Village 12ème is located next to the workshop and PSCE Conference locations.
Click here to book your room now. We advise you to make the booking ASAP to secure your room!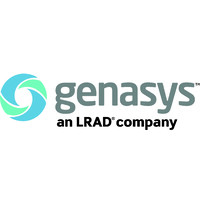 Genasys – LRAD, is a leading provider of advanced location-based mass messaging solutions, mainly focused in Public Warning and Public Safety solutions. In particular, Our National Emergency Warning System, NEWS, is based in all our expertise gained in deployment of critical solutions all over the world, having already been successfully proven, having sent millions of emergency messages.
NEWS fulfils the requirements of the new EECC European Directive, being able to massively send geo-located messages to the mobile phones of the people located within an emergency area in very short times, through different channels. Genasys approach to Public Warning is based on simultaneously support different ways to reach the mobile devices and other different technologies, like radio, television and our long range acoustic devices, to maximize the effectiveness of the campaigns and the attention rate.
For more information, please visit www.genasys.com
Everbridge, Inc. (NASDAQ: EVBG) is a global software company that provides enterprise software applications that automate and accelerate organizations' operational response to critical events in order to keep people safe and businesses running faster.
Everbridge Public Warning provides a multi-modal approach to protect populations internationally featuring Location-Based SMS. Leveraging the telco infrastructure, you can anonymously send messages to everyone in an area connected to a cell tower without predefined databases of mobile phone numbers. Everbridge Public Warning is used at a country-wide scale and designed to meet European Electronic Communications Code Directive (EECC Directive), European Union's General Data Protection Regulation (GDPR), National Disaster Management Plan of India, and other national initiatives around public alerting. It also used by municipalities and companies to warn residents near critical events and to check on the safety of international travelers.
Opencode Systems is a telecommunications solutions provider, dedicated to open systems for All-G and Telco-over-Cloud mobile networks. Our specialized core network technology is invisible to consumers but underlies many of the mobile services they use. Opencode real-time core network products include Multi-Channel Network Browser & Studio, iSDP (IMS Service Delivery Platform), Network Services Broker, Core Messaging Suite, Carrier App Browser and other first-to-market specialized solutions.
Over 60 active mobile operators in more than 50 countries worldwide rely 24/7 on Opencode core network platforms.
Opencode patented, game-changing, network- and cloud-driven virtualized technology is the preferred choice for the open and creative mobile network.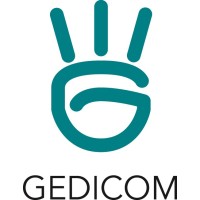 Gedicom is an innovative French company specialized in the emission and the collection of urgent and confidential information with more than 30 years of experience thanks to its founders who are at the origin of the Audiotel in 1984, the Vote Electronique in 1997 and TéléAlerte in 2003. A recognized player in the world of risk and voting, Gedicom is continuing its development in France and internationally.